Cyber Week Savings! 20% Off with Promo CRCYBERWEEK23 through 12/4/23
Cyber Week Savings! 20% Off with Promo CRCYBERWEEK23 through 12/4/23

FUTURE

DESIGNER
SCHOLARSHIP
Scholarship Applications Now Open for 2023
At CardsDirect our job is to capture a moment that resonates with our customers and present it through our greeting cards. We want your help designing our next top-selling holiday card – and are proud to offer our scholarship program. The winner of our Future Designer Scholarship will receive a $1,500 scholarship to a secondary institution of their choice and will have their design featured as products on our site. Applicants must be at least 17 years old and already accepted or enrolled in this educational organization. One entry per person. Click here for official rules and details.
APPLICATIONS DUE DECEMBER 1, 2023.
All submissions must be sent via email to

[email protected]

.
Applicants will need to submit their:
First and last name.
Date of birth.
Phone number
Name of institution enrolled at or accepted to.
Official artwork.
Artwork Guidelines
File Format: jpeg
Resolution: 300 dpi
Maximum file size: 5MB Horizontal format:
8 1/8" x 5 3/4" (2438px x 1725px) Vertical format:
5 3/4" x 8 1/8" (1725px x 2438px)
Previous Winners
2022 Winner
Ashlyn Kreiss,
Rochester Institute of Technology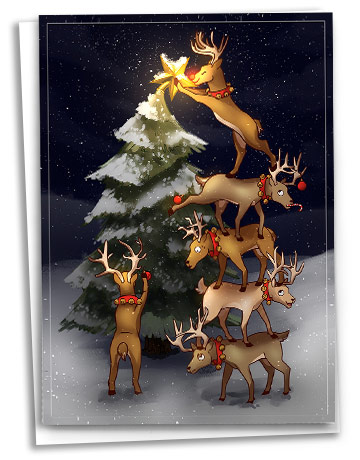 2021 Winner
Morgan Breitschuh,
Savannah College of Art & Design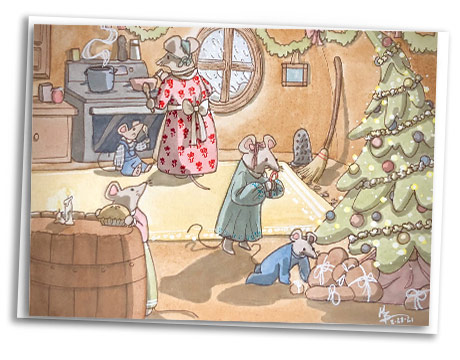 2020 Winner
Sarah Fox,
Patrick Henry College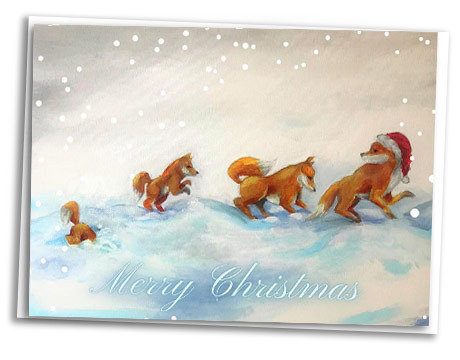 2019 Winner
Olivia Larson,
Wichita State University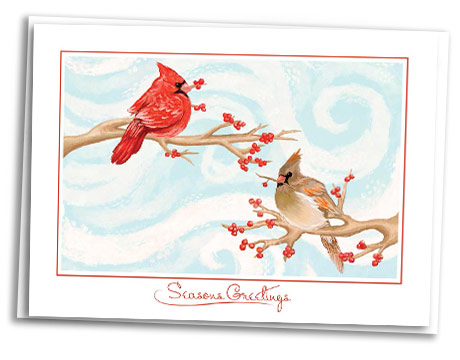 2018 Winner
Sophia Beaudoin,
University of Arizona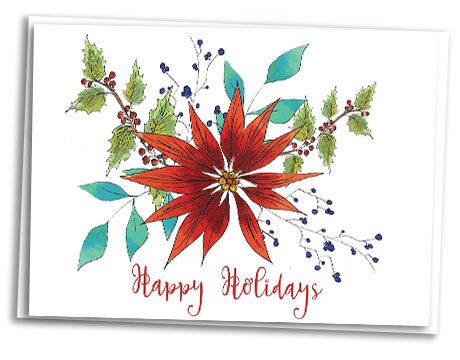 Timeline
Entries are due December 1, 2023. Top 20 finalists will be notified that their designs are eligible for voting. Public voting will take place from December 5 – December 12, 2023. The top 5 designs from the voting round will be evaluated and selected by CardsDirect. Winner will be contacted December 15, 2023. Good luck!

Frequently Asked Questions

What types of designs are permitted?
Original artwork, photographs, or computer graphics can be submitted online as a JPEG (.jpg), via email. Artwork is open to any 2-dimensional medium, including oil, acrylic, pastel, watercolor, pencil, mixed media, digital illustration and more. Original artwork can be sent by taking a digital photograph or by scanning the image. Artwork must be at least 300 dpi and a maximum file size of 5 MB.

What is the theme of the design?
We are looking to expand our holiday card selection with designs geared toward December holidays and seasonal greetings. Here are some ideas to help get you started: winter or mountain landscapes, Christmas themed still life such as ornaments, animals or wildlife in the snow, and Santa portraits. Use your imagination to create a unique holiday card.

Who is eligible to apply for this scholarship?
This giveaway is open to U.S. residents who are: 17 years of age and older (proof of age and identity must be furnished upon request). Either a full-time student enrolled in a post-secondary education institution (this includes junior colleges and vocational schools) or one that has been formally accepted into such post-secondary educational institution and will begin school within the next calendar year. This giveaway is not open to: Employees, agents, independent dealers and affiliates of CardsDirect and its agents, as well as affiliates and immediate family members of all such persons.

How will my work be judged?
All entries will be evaluated by an internal panel of judges, and the top twenty entries will be selected for a public voting round hosted on the CardsDirect website. Users must have a Google account to vote, all votes are anonymous, only one vote per person is permitted, and any use of automated or third party software to vote is prohibited and will disqualify the entry. After the voting period closes, the top five entries with the most votes will advance to the final round. CardsDirect's internal panel of judges will select the prize winner based on these design criteria: 1. Overall aesthetic appeal, creativity, and originality. 2. Quality of execution. 3. Versatility and applicability for use as a greeting card.

How will the prize be paid?
Upon completion of the obligations specified in the official rules, the selected winner will then receive a one-thousand five-hundred ($1,500) dollar check made payable to the qualified institution shown on the winner's entry. The retail value of each respective prize package is $1,500.00, and odds of winning will depend on the number of entries received. The winner is responsible for any taxes or additional costs. All decisions of CardsDirect in this giveaway are final, binding, and non-negotiable. A winner will be asked to forfeit the prize if he/she does not attend the post-secondary institution.

Where can I find a list of complete rules?
Please visit www.cardsdirect.com/scholarshipofficialrules.aspx to read the official rules and regulations for this scholarship.

Should my school add a scholarship link to their site?
Yes, please link to www.cardsdirect.com/scholarship to help spread the word. We would love all eligible students to participate. You can also share information about the scholarship via social media and by notifying school officials.

What happens to my artwork if it is not selected for the scholarship?
In the event, your artwork is not selected for the scholarship, but we would like to use it on our website as a product, we would contact the artist directly to purchase the design using the internal system in place for artwork procurement.

Should text be added to the card?
You can incorporate text into your card design, but it is not a requirement. We do not need text for the interior of the card.